SQS English Academyis an institute engaged in the coaching of IELTS/PTE/Spoken English, Business English, Advance English etc. since 2017. Our results speak for us. SQS English Academy is the institute where success ratio of getting 6/9 bands in IELTS and 60/90 points in PTE is over 90%. Spoken English students' success ratio is 100%.
SQS English Academy is Vadodara's leading and fastest growing IELTS/PTE/Spoken English/Business English/Advance English coaching institute.
SQS English Academy (SQSEA) is a flagship institute aimed to innovate in different course studies related to Education Abroad. We have studied different courses in detail for different purposes. We have also introduced few need-based courses like IELTS Foundation course, PTE Foundation course to make the students enable to understand the main course in detail. Almost all our students have achieved 7 Bands out of total 9 Bands in IELTS and 60 points out of 90 points in PTE. Our success ratio is 100% achieving above 6 Bands out of 9 Bands in IELTS.
At SQS English Academy, We have our own rich library with over 300 different books to practice. We have over 100 practice Tests in each Listening, Reading, Writing and Speaking and over 25 Mock Tests we take before you appear for final IELTS Examination. We have hundreds of Audios, Videos to enhance student's knowledge.
At SQS English Academy, We use Audio-Visual tools, Exploration technique and acid tested age old preparatory techniques to coach our students. We provide Personal Attention, Individual coaching, Rigorous exercises, Longest Batch timings and result in oriented task completion methods to achieve desired goals.
At SQS English Academy, We believe in higher basic standards to upgrade our students and make them think for higher personal goals. To achieve these higher personal goals, we strive our level best. Hence, our every student achieves his/her goals comfortably.
Why to study IELTS/PTE at SQS English Academy?
"International English Language Testing System" popularly known as IELTS and "Pearson Test of English" popularly known as PTE are gateways for study and work abroad. They need personal coaching, Individual attention and rigorous practice sessions with brain testing Mock Tests. Students need to take the extra pain in developing vocabulary, Speaking accent, Writing expertise, fast and accurate reading skills and perfect listening habits to score required higher bands. We coach our students with perfection, keep records of their daily scores of every practice test, make them perform to the highest expected level and suggest them different ways and means to solve their day to day study problems.
Some very important reasons to study at "SQS English Academy" are
Personal Coaching through well educated, highly (over 32 years) experienced professional coach
Morning, Afternoon and Evening batches suitable for your timings.
Minimum two hours every-day for each student. Maximum time limit depends on you.
Ours is 100% success ratio in IELTS and PTE.
Only 10-12 students per batch. Our classrooms are designed to provide individual attention
Everyday practice for all four skills. (Listening, Reading, Writing and Speaking)
Foundation Course for all those who are below basic English level required for IELTS & PTE
Library of over 300 International books for IELTS & PTE
We get done over 20 practice books from all our students (over 100 practice tests for each of the four skills). All practice tests are time bound and task completion is the main criteria.
Different ways of speaking practice – GD, Public Speaking, Extempore etc.
Different word games, puzzles, exercises etc for word building.
Over 50 reading passages to create an understanding of words, reading between the lines etc
Brain storming or critical thinking practice for over 300 topics.
Over 25 Mock tests equivalent to actual IELTS/PTE tests.
Confidence building activities, Concentration activities, Stress/Strain relieving activities
International Course Material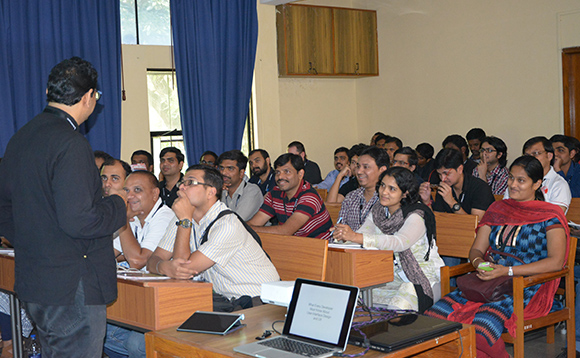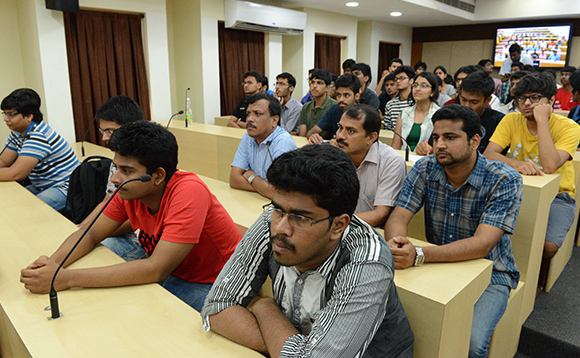 At /s. SQS English Academy, The Courses we offer are
| | | |
| --- | --- | --- |
| Sr | Course Name | Duration |
| 1 | IELTS | 2 - 3 Months |
| 2 | IELTS Foundation Course | 1 – 2 Months |
| 3 | PTE | 2 - 3 Months |
| 4 | PTE Foundation Course | 1 – 2 Months |
| 5 | Spoken English | Min 1 Month |
| 6 | Business English | Min 2-3 Months |
| 7 | Advance English | Min 1-2 Months |